第十屆"會長盃"賽程表及賽例(更新版)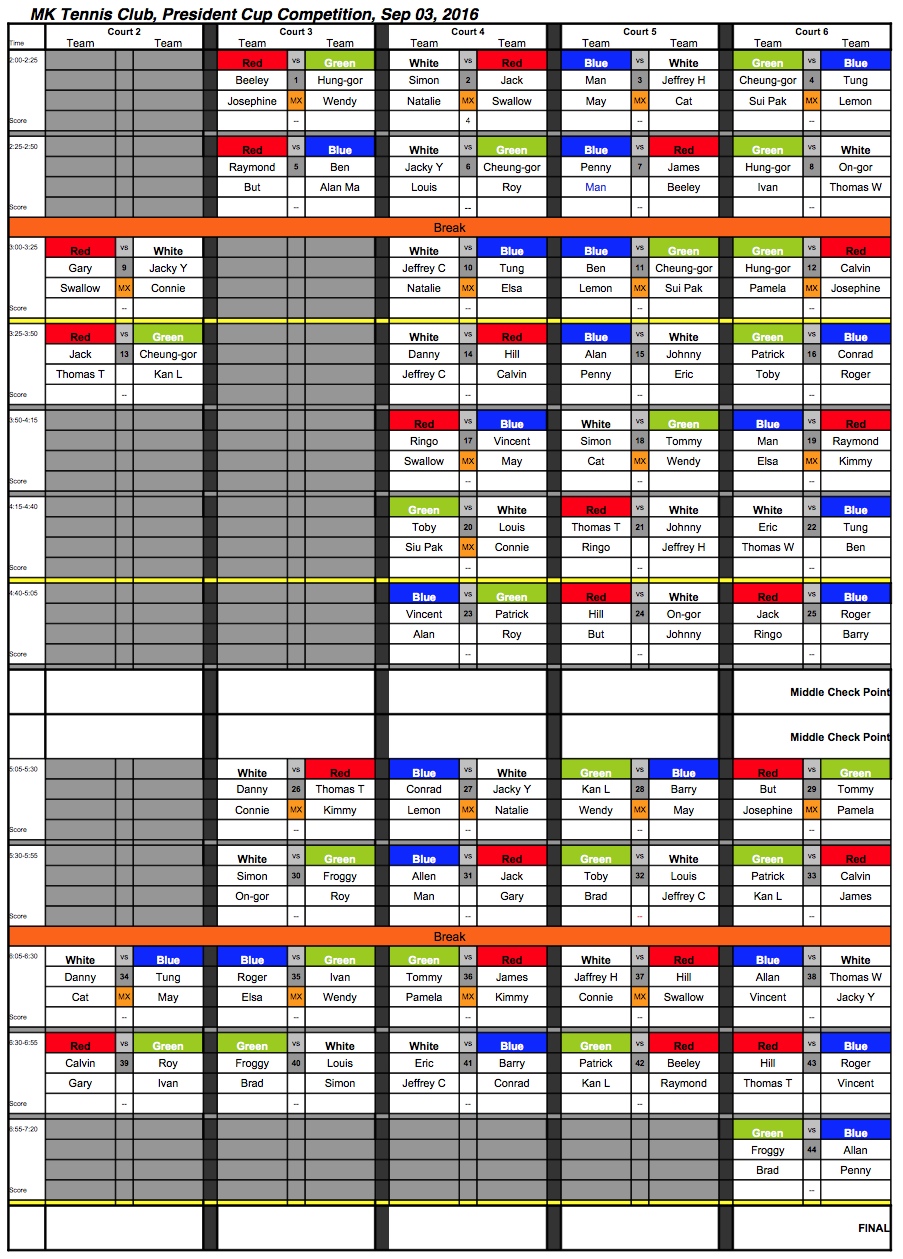 Please note on following rule changes in
Blue
:
* 6 points set. Sudden dead deuce. 7 points tight break.
* Time restriction enforced -
25mins
playing time, no warm up
.
*
Play stop when time expire. Point in progress will not be counted. Leading team in an un-finished game will be rewarded that game. Un-finished game with a tight score will not be counted. (see below for illustration)
* Match winning team will receive 2 points, losing team has 0 point. Tight score each team has 1 point.
* Tournament winner will be determined by (1) # of match points, (2) # of games won,
(3) head-to-head result.
* Late participation: every 5mins delay, one game will be awarded to the opposing team. (5mins delay, 1 game, 10mis delay, 2 games...)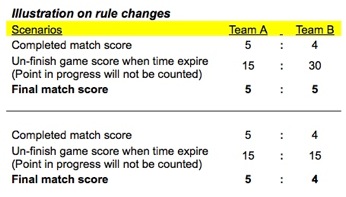 ***********************************************************

請各參賽會員依照這個名單上時間及場號為自己組別出場,爭取好成績!
下載PDF檔可
按此
處。